News
Britney Spears is 'fine and well' after Twitter death hoax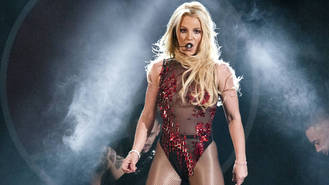 Britney Spears fans were given a shock early on Monday (26Dec16) after she was targeted in an online death hoax.
The official Twitter account for Sony Music Global fell into the hands of hackers, who claimed the 35-year-old pop superstar had died.
"Britney spears is dead by accident!," read the first post. "We will tell you more soon #RIPBritney."
A follow-up tweet added, "RIP @britneyspears #RIPBritney 1981-2016".
The unauthorised messages have since been deleted, and Britney's manager, Adam Leber, has assured fans the singer is alive and well.
"Britney is fine and well," he told CNN, adding of the Sony Twitter posts, "I assume their account has been hacked. I haven't spoken to anyone... as of yet but I am certain their account was hacked...
"There have been a few Internet clowns over the years who have made similar claims about her death, but never from the official Sony Music Twitter account."
Sony officials have since issued a statement confirming the unauthorised posts and apologising to Spears for the security breach.
"Sony Music Entertainment's Twitter account was compromised," reads a statement issued by firm representatives. "This has been rectified. Sony Music apologizes to Britney Spears and her fans for any confusion."
The Sony Music Global Twitter account wasn't the only one to fall victim to hackers - it seemed Bob Dylan's official page had also been compromised, after a tribute to the Toxic hitmaker popped up online immediately after the fake death report.
"Rest in peace @britneyspears", the tweet read.
A representative for Dylan has yet to comment on the reported Twitter cyber attack, which is thought to be the work of pranksters at notorious hacker group OurMine Security.
Meanwhile, Britney has been spending the holidays with her family and her last Instagram post, shared on Sunday night (25Dec16), featured a photo of her sons Sean and Jayden in camouflage gear, enjoying a day of outdoor adventures.
"Some good hunting and zip lining for the holidays!," she captioned the snap. "Merry Christmas!!"
It's not the first time Sony has been targeted - the email server of the company's movie division, Sony Pictures, was illegally accessed in 2015, exposing thousands of internal messages.
Source: www.msn.com
Added automatically
644 views