News
David Bowie didn't know he was dying when he recorded Blackstar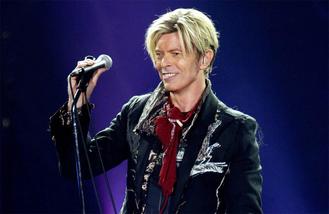 David Bowie didn't know he was dying when he recorded 'Blackstar'.
The late music icon passed away in January 2016 at the age of 69 after battling with liver cancer, and a new documentary on the star suggests that whilst he was recording his final album - which was released two days before he passed - he had no idea of his deteriorating health.
Speaking in the documentary 'David Bowie: The Last Five Years' Johan Renck - who directed the video for 'Lazarus' which sees the star lying in a hospital bed - said the concept had "nothing to do" with his illness.
Johan said: "David said: 'I just want to make it a simple performance video'
"I immediately said 'the song is called Lazarus, you should be in the bed'. To me it had to do with the biblical aspect of it... it had nothing to do with him being ill.
"I found out later that, the week we were shooting, it was when he was told it was over, they were ending treatments and that his illness had won."
The documentary - which will air on Saturday (07.01.17) on UK TV channel BBC Two - will serve as a follow-up to Francis Whately's BAFTA-award-winning 'David Bowie: Five Years', which was broadcast on BBC Two in 2013.
Speaking about the documentary, Francis said previously: "I always hoped that I would make another film about Bowie as we were only able to scratch the surface in the first film, but I just didn't expect it to be this soon. However, looking at Bowie's extraordinary creativity during the last five years of his life has allowed me to re-examine his life's work and move beyond the simplistic view that his career was simply predicated on change - Bowie the chameleon... 'ch ch ch changes' etc. Instead, I would like to show how the changes were often superficial, but the core themes in his work were entirely consistent - Alienation, Mortality and Fame."
Source: www.msn.com
Added automatically
533 views