News
Alison Krauss set to release first album in 17 years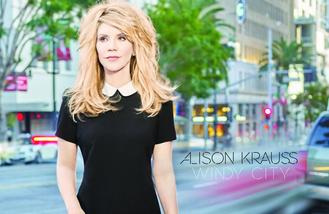 Alison Krauss is set to release her first album in 17 years.
The 45-year-old singer - who has amassed an impressive 27 Grammy Awards across her career - will release 'Windy City' in March as well as a new single called 'Losing You'.
Speaking about the new album, Alison said: "Usually it's just all songs first. It was the first time I'd ever not had songs picked out, and it was just about a person."
The album features 10 songs that Alison has carefully selected alongside Nashville producer Buddy Cannon, who has worked with the likes of Willie Nelson, Dolly Parton, Loretta Lynn and Merle Haggard.
The new album covers different eras and musical genres and is packed with original tracks as well as covers including 'Gentle On My Mind' and 'You Don't Know Me'.
And Alison was pleasantly surprised during the recording process when she found out Buddy had written 'Dream Of Me', a song she recalled from her childhood. It took some light persuasion but he agreed to sing backup on the track along with his daughter Melonie Cannon.
The album has a tinge of sadness but not in a "pitiful" way.
Alison explained: "It's almost like you didn't know it was sad because it doesn't sound weak. It doesn't have a pitiful part to it, where so many sad songs do.
"But these don't. And I love that about it. I love that there's strength underneath there. That whatever those stories are, they didn't destroy. That that person made it right through it. I love that."
'Windy City' is released on March 3.
Full 'Windy City' tracklisting:
1. Losing You
2. It's Goodbye And So Long To You
3. Windy City
4. I Never Cared For You
5. River In The Rain
6. Dream Of Me
7. Gentle On My Mind
8. All Alone Am I
9. Poison Love
10. You Don't Know Me
Source: www.msn.com
Added automatically
629 views