News
Ronan Keating gets his own breakfast show on Magic Radio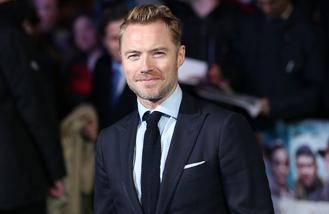 Ronan Keating has landed a hosting gig with his very own Magic Radio breakfast show.
The 40-year-old former Boyzone singer will be on air weekdays alongside Magic's Harriet Scott.
Sharing his excitement of his new role, he said: "I can't wait to get started with the new Magic Breakfast show. We'll make sure you get the perfect start to your day with plenty of laughs and all the songs you love".
And his co-star Harriet added: "Sitting alongside Ronan is going to be a great way to start the day. I'm really excited to be launching this brand new show; it's going to be a huge amount of fun and I can't wait to get started."
The 'Life Is a Rollercoaster' hitmaker has appeared as both an 'X Factor' and 'Voice' judge in Australia and he's even turned his talents to the big screen having starred alongside Jenny Seagrove in British drama 'Another Mother's Son'.
On Magic Radio, he joins a lineup which includes former 'Great British Bake Off' presenter Mel Giedroyc, singer Rick Astley, Kim Wilde and former Spice Girl, Melanie C.
Magic Breakfast with Ronan Keating and Harriet Scott will launch later this year.
Meanwhile, Ronan recently revealed he was told by a producer he couldn't sing in the early part of his career.
He said: "[My music career started with] getting cigarettes and bottles of beer thrown at us ...
"A producer kept saying, 'The blond one can't sing - get rid of him,' and I knew I could be dropped in a heartbeat. I had to prove them wrong."
And while Ronan is keen to turn his hand to acting, he admits it was tough at first to dispel any myths about him as he was in a boy band.
He added: "I'm genuinely excited about it. It's been an issue I've had for most of my career. When you're in a boy band, you're fitting the mould that people want you to be. I spent years foolishly trying to prove myself, trying to make everybody happy. I should have concentrated on the people that mattered to me ...
"It's a career I've been trying to do for years and years and years. I've been trying for almost as long as the other career."
Source: www.msn.com
Added automatically
672 views