News
Georgia officials deny there is new evidence surrounding R. Kelly sex cult allegations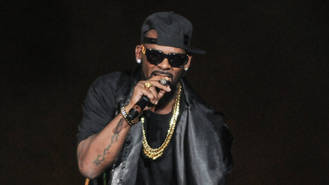 Officials in Georgia have dismissed reports there is new evidence surrounding allegations singer R. Kelly is running a sex cult.
The I Believe I Can Fly hitmaker has denied claims he manipulated several women into coercive sexual relationships, but Fulton County Chairman John Eaves claimed investigators for the Johns Creek Police Department discovered new evidence, and he demanded an investigation.
"As of this morning I am here to say that I did have a brief conversation with the district attorney... and he did verify that he has a file from the Johns Creek law enforcement community requesting that he do an investigation into the allegations that are surrounding R. Kelly," Eaves said at a press conference on Friday (11Aug17)
He went on to confirm reports he is attempting to force promoters to cancel the singer's upcoming concert at Wolf Creek Amphitheater.
However, according to TMZ, Johns Creek Police Department officials have denied Eaves' claims, insisting they are not planning to open an investigation.
R. Kelly is reportedly "outraged" over Eaves' claims.
The 50-year-old R&B star is facing accusations from two sets of parents, who claim he has brainwashed their daughters and other women, and records his sexual encounters with them.
The singer has reportedly hired a crisis management team to handle the drama. The group includes Monique Pressley, the lawyer who initially advised Bill Cosby after he was accused of sexual assault. Pressley quit Cosby's legal team last year (16).
In a previous statement to the New York Post, Kelly's publicist Trevian Kutti said the singer would "work diligently and forcibly to pursue his accusers and clear his name".
The parents of Joycelyn Savage, who sparked the controversy surrounding Kelly with their concerns for their 21-year-old daughter, staged a press conference in Georgia earlier this week (beg07Aug17), urging the singer to let her come home so they could speak to her and make sure she's OK when his ongoing tour hits Atlanta on 25 August (17).
The 21-year-old has asked her parents to leave her alone in a video posted online.
Source: www.msn.com
Added automatically
463 views