News
Demi Lovato mocked for 'tone deaf' post about recording new music about the Capitol riots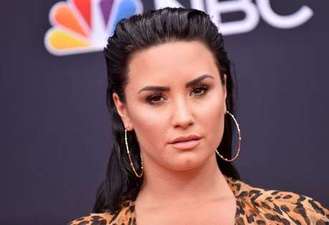 Demi Lovato has been mocked on social media after posting she is recording new music about the riots at the US Capitol.
She was criticised for being "tone deaf" and potentially profiting off from the events if the song were to be released.
Rioters breached and occupied the Capitol building after Trump addressed a rally nearby in Washington DC.
Lawmakers were in the process of certifying the Electoral College votes, and president-elect Joe Biden's victory, at the time and had to be locked down or evacuated.
Lovato shared a screengrab of a post by a Black Lives Matter account and said it made her sad to think about how naive she had been to believe such events would not be possible.
The singer then tweeted: "I'm in the studio working on something special after today's assault on democracy."
Lovato has previously written music about Trump, releasing a track called Commander In Chief in the run-up to the 2020 presidential election. 
Some social media users mocked her by sharing memes. 
Others defended Lovato.
And some tried to encourage her to step away from the mic on the this one.
Lovato appears not to have responded to the backlash at the time of writing.
Source: msn.com
Added automatically
404 views