News
Terence 'Astro' Wilson, rapper and MC with UB40 – obituary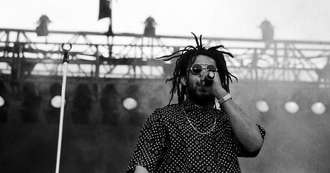 Terence Wilson, who has died following a short illness aged 64, was a rapper and MC known as "Astro" who became a member of UB40, the Birmingham band who from the late 1970s onwards sold more than 70 million records with their distinctive brand of laidback, moody and politically charged reggae.
Named for the unemployment benefit card of the time, the band formed in 1978 when the guitarist Ali Campbell from the multi-ethnic Balsall Heath area of Birmingham, joined forces with two friends, the bassist Earl Falconer and the drummer Jimmy Brown. Several more musical friends followed, and they played their first gig in February 1979, Astro joining up a few weeks later.
He explained his nickname: "I always wore a pair of Doc Martin boots, and the actual model name of the boots was Astronauts. Fortunately, no one called me 'astronaut' because it's rather a mouthful so they shortened it to Astro and it stuck."
The band signed to a local indie label, Graduate, and recorded their fine debut album Signing Off on a four-track tape recorder in a bedsit belonging to a drummer whose bed was on stilts with the mixing desk underneath.
The album went Top 10, as did their debut single Food for Thought, which highlighted the plight of starving children in Africa at Christmas time several years before Band Aid's Do They Know It's Christmas? As Astro put it, "We never really looked back."
UB40 was run on socialist principles – songwriting royalties were split equally, and votes were taken on all decisions. In 1997 the former MI5 officer David Shayler claimed that they were monitored by the security services.
Lyrically, they were a product of their times. Astro was once asked about the controversial "sus" laws: "I went through the same rigmarole as most black people in the late seventies – it was a weekly occurrence. We found it harder to write love songs than militant lyrics, because it was a lot easier to write about stuff you had witnessed or read about. It seemed natural to us."
Terence Wilson was born in Birmingham on June 24 1957 to Jamaican immigrants. After leaving school – where Mickey Virtue, UB40's future keyboard player, was a schoolmate – he worked as a cook, but like most of the band he was unemployed when he joined UB40.
He played trumpet and percussion but was best known for "toasting", the Jamaican style of talking over a beat. "When I started performing I was a traditional reggae MC," he recalled, "but my style developed because I love a good melody. I became a singjay as opposed to a DJ."
The band went on to release a string of hit albums and nearly three dozen Top-40 singles, the latter including King (about Martin Luther King), One in Ten (a reference to the number of unemployed people in the West Midlands at the time), and Neil Diamond's Red Red Wine.
In 2011, along with four other band members plus Ali Campbell – who had left in 2008 to pursue a solo career – Astro was declared bankrupt due to debts incurred by DEP International, the label UB40 had founded in 1980.
In 2013 he left to join forces with Ali Campbell. They enraged the original line-up by taking the UB40 name. "It was an acrimonious split and it has stayed like that," Campbell said earlier this year. "Too much water under the bridge and too many nasty things said and done."
When Astro was asked if the two factions might join forces, he replied: "About 10 minutes after Hell freezes over." His and Campbell's version of UB40 was scheduled to tour next year.
Astro was the second UB40 member to die recently, following the saxophonist and songwriter Brian Travers in August.
Terence "Astro" Wilson is survived by his wife Dawn.
Terence "Astro" Wilson, born June 24 1957, died November 6 2021
Photo: provided by The Telegraph
Source: msn.com
Added automatically
345 views