News
Ringwald rediscovers her jazz roots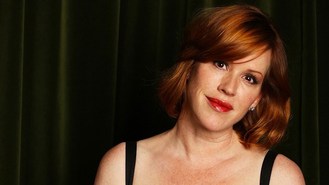 Molly Ringwald has moved from The Breakfast Club to the jazz club.
The redheaded actress who describes herself as "your former teen-age crush" in her Twitter bio will always live in her generation's memories for portraying the angst of high school life as an everyday girl, teen princess and outsider in her iconic 1980s films Sixteen Candles, The Breakfast Club, and Pretty In Pink with writer-director John Hughes.
Now the 45-year-old has taken on a new role as a jazz singer with the release last week of her album Except Sometimes, a collection of Great American Songbook and Broadway tunes.
She also pays tribute to the late Hughes by reclaiming Don't You (Forget About Me), the Simple Minds' theme to The Breakfast Club, turning it into a jazz ballad.
She believes her acting experience has helped enhance her jazz singing.
"As an actor you pay attention to the words and you get into character," she said. "I tend to do this with music as well. I really get into the lyric."
She will be performing limited engagements at jazz clubs across the US, allowing enough breaks to spend time at home with her three children and husband.
"I hear jazz and it just feels good because it reminds me of my childhood," said Molly. "I started singing with my dad when I was three years old and really developed a close relationship with him through music that endures to this day."
Molly recorded her first jazz album, I Wanna Be Loved By You, Molly Sings with her father's band at age six and originally wanted to be a singer.
But Molly said: "When I started acting, it didn't seem that there were any actors that were also singing. I really felt to be taken seriously as an actress, I would have to just give up the idea of having a musical career."
Source: music.uk.msn.com
Added by AutoAdmin
859 views