News
Psy's Gentleman gets huge hits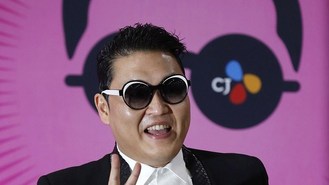 Psy looks set to have another global mega-hit on his hands as the video to his new single Gentleman has already generated nearly 53 million views on YouTube, just over a day after it was released.
The South Korean pop-sensation's hotly anticipated follow-up to Gangnam Style was released worldwide at midnight on April 12, and is set to go as viral as his first single unexpectedly did.
"51 million views in 40 hours!! My God!!!" tweeted the singer.
To celebrate the release of his second single, Psy - whose real name is Park Jae-sang - performed a tribute to Beyonce at a concert to 50,000 fans in Seoul on April 13, which was broadcast live on YouTube.
The video for Gentleman sees Psy - dressed in his staple sunglasses, suit and bow tie - acting like anything but the gentleman he is singing about, to a bevy of women.
As well as making one unsuspecting lady fall off a treadmill, he knocks another's coffee cup over, steals a football from children and pulls a chair out from under his dinner date, before finding his perfect partner.
As with the 35-year-old's previous hit, the video features catchy lyrics and another bizarre, gyrating dance routine. He hip thrusts, crotch grabs and skips his way through a gym, lift, restaurant, clothes shop, bathroom, library and beside a main road, all before being thrown into a swimming pool and throwing a party.
Psy's jockeying moves started an internet craze and Gangnam Style fever took off last year as a surprise viral sensation. It is now the most viewed video in YouTube history, with over 1.5 billion views, and the song went to number one in over 35 countries.
Source: music.uk.msn.com
Added by AutoAdmin
779 views