News
Sting: dad thought I should get job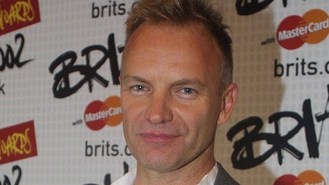 Sting has said some of the songs on his latest album, The Last Ship, reflect his own experiences of growing up in the North East.
The album, which will also be the basis of a Broadway musical, includes the song Dead Man's Boots about a father passing his job to a son who doesn't want it.
Sting, who never entered the shipbuilding trade of the area he grew up in and left his job as a teacher to pursue being a rock star, said his own father hadn't understood his decision.
He said: "There were no clues in my environment that you leave that environment and fare well and be successful. My parents didn't really understand what my dreams were, they just thought I was crazy, because I had just given up a job with a pension and the security, in their eyes.
"My dad really didn't understand till the end of his days what the hell I was doing. He thought that I should have had a proper job. Maybe he was right. I wanted to take a risk and be a star. I don't know where I got the confidence from. I just got lucky."
Talking about his change back to a Geordie accent for some of the songs on the album and in the musical, Sting said: "I used the dialect that I was raised in.
"I only ever use it now when I threaten people or when I get really angry... My kids would always know I was serious when I start speaking in the weird voice. They're like, 'Uh-oh, he's speaking in that weird voice, he must mean it.''"
Source: music.uk.msn.com
Added by AutoAdmin
964 views