News
Brown probation revoked over arrest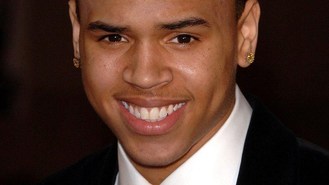 A judge has revoked Chris Brown's probation following the singer's arrest for an alleged assault, but the ruling will not alter his requirements to complete rehab and community service for his 2009 attack on then girlfriend Rihanna.
Los Angeles Superior Court judge James Brandlin cited details in an arrest report as his reason for revoking Brown's probation for the second time this year. He ordered him to return to court on February 10 for an update on his progress in rehab.
Prosecutors did not request that Brown, 24, be sent to jail.
In November, Brown was ordered to spend 90 days in a treatment programme for anger management and other issues. Judge Brandlin said probation officers reported the Grammy winner was handling the programme well in recent weeks.
"I'm pleased he's doing well" in treatment, the judge said.
Judge Brandlin reviewed Brown's October arrest report filed after a man accused the R&B singer of hitting him outside the W Hotel in Washington DC. Brown and his bodyguard were initially charged with felony assault, but the case was reduced to a misdemeanour. Brown has been ordered to appear in a DC court on January 8.
Brown's lawyer Mark Geragos said he agreed with the judge's decision to revoke probation but not send him to jail.
Brown's probation was revoked earlier this year over a misdemeanour hit-and-run in Los Angeles and concerns that he had not completed six months of community service for his 2009 attack on singer Rihanna. Judge Brandlin ordered the singer to perform an additional 1,000 hours and Brown has so far completed 60, according to his probation report.
An official at Brown's rehab said in a letter included in the report that Brown was no longer taking medical marijuana and with the aid of other medicines was now able to better "emotionally regulate himself".
Brown voluntarily entered rehab after his October 27 arrest but was forced to leave the programme after he threw a rock through his mother's car window after a treatment session. Judge Brandlin ordered the singer back into rehab last month.
He was ordered to serve five years of probation for his pre-Grammy attack on Rihanna in 2009. He has until August to complete his community service sentence, which requires him to perform street cleaning, graffiti removal and other supervised manual work.
AP
Source: music.uk.msn.com
Added automatically
943 views