News
Malone: No choir for Elvis, Adele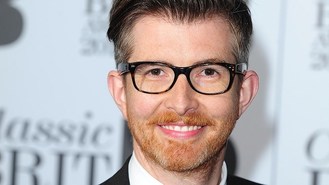 Gareth Malone has revealed that he would not want singing stars such as Elvis Presley, Sir Paul McCartney and Adele in his choir.
The Sing While You Work star rated the music artists as he spoke to Mail On Sunday, saying they wouldn't be suitable as choir singers.
The choirmaster said of Elvis: "There is a voice there but it became very mannerism-heavy," while Bob Dylan is "a great songwriter but... he's not primarily what you would call a vocalist."
Sir Paul is "much better than John Lennon but you wouldn't want either of them to sing Schubert."
Adele " lets out too much air, too much force. It gives it emotion but she's damaging her voice," he said of the Someone Like You songstress.
As for Madonna, Rihanna and Lady Gaga, Gareth said: " They can hold a tune but put them on stage in the Royal Opera House and you wouldn't be able to hear them."
The 38-year-old also revealed that he was bullied at school and called homophobic names.
"I was everything that was wrong for a boys' school. I was small, I was ginger and I wore glasses. I sang in the choir, I was a bit sensitive, I didn't fight and I loved drama," he recalled.
"I was known as Gay Boy. I was 11 when it started and I remember actually thinking: 'Is this what being gay is?' - which is ridiculous considering the fact I'd been interested in girls since the age of about five. "
He added: "Apart from general name-calling, there was this hum a certain group of boys used to do all the time in class. It was just a sound but it was aimed at me. They knew it, I knew it, but no teacher would get what was going on."
Source: music.uk.msn.com
Added automatically
981 views