News
Goulding: No need for skimpy frocks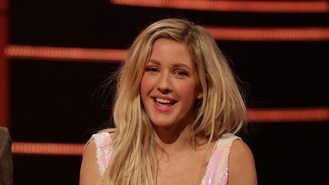 Ellie Goulding has said she doesn't mind if stars dress in skimpy outfits, but she doesn't think it is necessary for success.
The Anything Could Happen singer told Hunger magazine that she thought too much was made of image in the music industry.
She said: "I don't have anything against being sexy. If a pop star exposes herself or doesn't wear a lot, it doesn't really bother me the way it bothers other people. I feel like people are less fussed about it in America, whereas in the UK people are a little more reserved.
"But if someone's making good music, I don't care about anything else. Some of the most successful girls don't portray themselves as sex symbols."
Ellie continued: "Lorde is doing exceptionally well - she's been number one in America for ages and she doesn't dress like a skank.
"Lily Allen is doing really well and she doesn't dress provocatively. If you make good music, then that's all you need."
The 27-year-old said of her own look: "I think I feel more confident with how I look and my body in general. I've always exercised and eaten fairly well, and I've given up eating meat and fish.
"I feel like I've matured - I can wear what I want now and be confident."
She added about her image: "Everyone thinks that I'm a very sensible person, that I don't do anything naughty. They couldn't be more wrong. Actually, I just keep things out of the press.
"I just don't want anything to detract from my music. I'm quite cool with what people know at the moment. They've got nothing to judge me on apart from my music - and that's the way I like it."
Source: music.uk.msn.com
Added by AutoAdmin
561 views