News
Katy Perry's management deny she's planning Taylor Swift revenge with 1984 song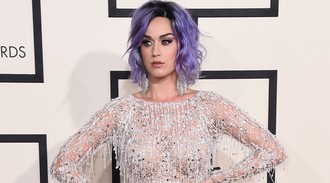 There may be Bad Blood rumoured to be circulating between Katy Perry and Taylor Swift, but Katy is not hitting back with a song called 1984.
It recently emerged that a song with the title 1984, the year Katy was born, had been registered with BMI (Broadcast Music Inc), listing the Firework singer as the artist and four producers/songwriters.
Speculation quickly arose that Katy planned to use the track to have her say about her issues with Taylor, who allegedly wrote Bad Blood about Katy and whose latest album is titled 1989, the year of her birth.
But Katy's reps have released a statement saying: "Katy Perry's managers at Direct Management Group confirm that this story is completely false. Katy Perry was not involved in writing, singing, recording or registering this song."
It has since emerged the song was registered by management company BMG in Sweden on behalf of Swedish music producer Andreas Carlsson, who co-wrote a previous track for Katy called Waking Up In Vegas.
Katy was reportedly unaware Carlsson had registered the song and BMI are said to be in the process of pulling it from registration.
Source: www.msn.com
Added automatically
770 views