News
Shift K3Y to collaborate with Craig David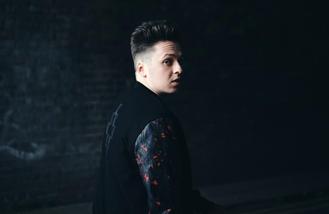 Shift K3Y is going into the studio to work with Craig David.
The 'I Know' singer/songwriter is enjoying being a part of the music industry rather than a fan and is looking forward to finally getting into the studio with the '7 Days' hitmaker after they were forced to cancel several planned meetings.
The 'I Know' hitmaker exclusively told BANG Showbiz: "Craig David reaching out to me is an amazing thing and he is such an inspiration. So it's nice to be a part of that scene now and not looking into it as an observer.
"We're actually in the studio in the first week of February. We've had quite a few sessions booked but we've both had to cancel here and there. So now I can't wait to do something next level with him. It's nice to have the comparison being made."
The British DJ - whose real name is Lewis Jankel - released 'Gone Missing' last month and is almost ready to drop his debut album, which is the accumulation of almost two years of work in the studio.
He added: "I've been working on the album for just over a year, just coming up to two years. It's an ongoing process, just ever evolving and honing in on what that sound is.
"I would like to say there would be four r'n'b tracks, four garage tracks, four house tracks, and they all weave into each other between the styles.
"But I can't say anything in case it doesn't end up on there but that's how the state of the album is right now."
Source: www.msn.com
Added automatically
744 views