News
Kesha fans planning to protest outside Sony Music hearing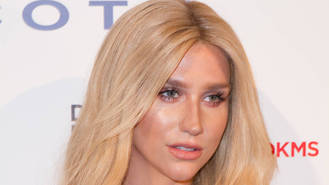 Fans of Kesha are planning to show their support for the pop star as by protesting outside a New York City courthouse before a hearing for her ongoing legal battle with producer Dr. Luke.
The Tik Tok star has been locked in a bitter court dispute with the producer and executives at her label Sony Music since 2014, when she accused Dr. Luke of a string of offences, including sexual harassment, sexual assault and emotional abuse.
In the ensuing paperwork, Kesha added Sony Music executives to her lawsuit, claiming they knew about Dr. Luke's alleged behaviour and declaring that because she is tied to the record label, she "can't work with music producers, publishers, or record labels to release new music".
Kesha is seeking to be released from her contract, despite Sony bosses and Dr. Luke denying all of her sex accusations. Meanwhile, the producer has filed a countersuit against the pop star for defamation and extortion.
The singer's fans are planning to support Kesha outside court on Tuesday (26Jan16), by protesting on the steps of the New York State Supreme Courthouse. The event is being planned in conjunction with organisers of a Care2.com petition, which currently has over 107,800 signatures from people demanding Sony execs "Free Kesha" from her contract.
"We're protesting at the courthouse to drive home that Sony needs to listen to more than 107,000 petitioners who want to save Kesha's career and human rights," protest organiser Michael Eisele told Care2 in a statement obtained by The Huffington Post. "Pop music fans are sending a clear message that they won't stand for Sony's completely unethical and inhumane treatment of a woman who was brave enough to speak up about sexual abuse."
Source: www.msn.com
Added automatically
752 views