News
Kesha's mother wins defamation suit against Dr. Luke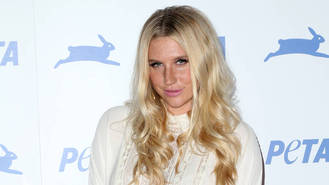 Kesha's mother has beaten a New York defamation lawsuit filed against her by producer Dr. Luke.
The music maker hit headlines in October, 2014, after Kesha filed a sexual abuse lawsuit against her one-time mentor, sensationally accusing him of subjecting her to years of sexual, physical, verbal and emotional abuse. She even went as far as to claim his actions led to her 60-day stint in the Timberline Knolls rehab clinic in Illinois two years ago.
Dr. Luke, real name Lukasz Gottwald, hit back with his own countersuit for defamation and extortion, alleging the singer and her mother, Pebe Sebert, had threatened to go public with various stories about his alleged inappropriate behaviour unless he released her from the management contract she signed with him when she was 18.
He also launched separate legal action against Sebert, accusing her of fuelling Kesha's anger, but on Wednesday (03Feb16), a New York judge dismissed Dr. Luke's lawsuit, citing jurisdiction issues, while also declaring his case lacked evidence proving Sebert had "control" over the singer.
Despite the setback, Dr. Luke's fight against Sebert isn't over - he also previously filed a similar defamation case against Kesha's mum in Tennessee.
Meanwhile, a hearing regarding Kesha's own suit against Dr. Luke was postponed last month (Jan16) due to travel issues after a blizzard hit America's East Coast.
The Tik Tok star will now have to wait until 19 February (16) to discover if her bid to rip up a Sony contract with Dr. Luke is successful, leaving her free to record new music with a new label.
Source: www.msn.com
Added by AutoAdmin
555 views