News
Kendrick Lamar: 'Conflict makes my lyrics relatable'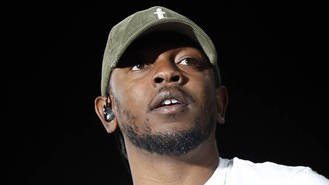 Rapper Kendrick Lamar is grateful he gets to express his inner conflict through music.
The 28-year-old grew up in the notorious Compton neighbourhood of California, and while he was a good scholar and is deeply religious, critics claim his lyrics often glorify gangsta rap.
"I see (the) conflict, but the conflict is what makes it relatable," he explained to Vanity Fair. "I'm conflicted; you're conflicted. I'm not perfect, nobody is. I'm just blessed to be able to express my conflict through song."
Penning songs about his life growing up in Compton and his internal struggles produced his critically acclaimed third album, To Pimp a Butterfly.
The record and subsequent singles have earned Kendrick 11 Grammy nominations this year - second only to Michael Jackson, who received 12 in 1984.
The ceremony takes place on Monday evening (15Feb16) and hopes are high that Kendrick will make history by walking away with the Album of the Year gong - the first time a rap album has triumphed in the category in 12 years.
However, Kendrick is doing his best to remain modest about his chances of scooping the top prize.
"A lot of incredible rap albums over the past couple of decades have deserved Album of the Year," he said. "To Pimp a Butterfly is an extension of those albums."
Kendrick's success has helped make him an A-list collaborator, who has worked with some of the biggest names in the industry, and while he cites Prince and Sly Stone as two artists he'd love to hit the studio with, he doubts that experience will live up to the time he spent with legendary rapper and record producer Dr. Dre.
"All I can say is if anyone gets a chance to work with Dre, it's a moment you will always take with you throughout your career," he added.
Source: www.msn.com
Added automatically
682 views