News
Kanye West worships Will Ferrell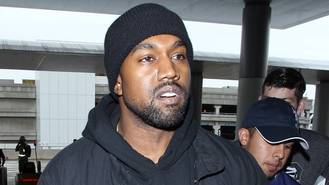 He may have compared himself to Jesus, but in Kanye West's eyes, there's only one God, and it's Will Ferrell.
The rapper usually brags about himself on social media, but on Saturday (27Feb16) he took to Twitter to praise the funny man after watching his latest movie, Zoolander 2, for a second time.
"Will Ferrell has reached walking living breathing god status!" he wrote. "His existence is a blessing".
The 48-year-old reprises his role as crazy fashion designer Jacobim Mugatu in the follow up to the 2000 classic comedy, alongside Ben Stiller and Owen Wilson, and Kanye enjoyed how he took his character to a whole new level second time around.
"Perhaps it was seeing him play the same character from 15 years ago with 15 more years experience," he continued, "that showed how sharp and Bruce Lee status he is. We all know Will Ferrell has always been the one!!!"
The 38-year-old didn't stop there when it came to praising the former Saturday Night Live cast member either, writing about how much Will had made him laugh over the years with movies such as Anchorman: The Legend of Ron Burgundy, Elf and The Other Guys.
"I just want to thank Will Ferrell for the years of joy he has brought into my life with amazing comedy," he added. "and also let's shout out to the art direction … candy on the screens! It is so inspiring. Thank you for existing!"
While Will doesn't have an official Twitter account to reply to Kanye, he previously revealed what it was like to have the Yeezus star cameo in Anchorman 2: The Legend Continues.
"It was very surreal to have Kanye – who's such a big fan of comedy – in our movie hanging out for two days," he said. "He was playing the new tracks a lot – over and over. Even when you're trying to film, he's playing the tracks.They're loud, too. We got a scared 18-year-old intern to ask him to turn them down."
Source: www.msn.com
Added automatically
786 views