News
Gwyneth Paltrow 'helped Beyonce 'divorce-proof' her marriage'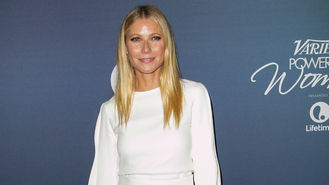 Gwyneth Paltrow reportedly helped Beyonce "divorce-proof" her marriage to rapper Jay Z by suggesting the couple try counselling.
A source told Britain's Closer magazine that the 34-year-old superstar "feels stronger and happier than ever" after her close friend Gwyneth, who spilt from Coldplay singer Chris Martin in 2014, introduced her to specialised therapists in New York City last month.
"They've divorce-proofed their marriage by promising each other that they've committed to each other for life and by putting in work every day, like leaving love letters for each other to find later on," the source said.
"They talk through any subjects that could lead to potential arguments while going on a hike - that way, by the time they're home, it's forgotten."
Beyonce's mother Tina Knowles is also alleged to have told her daughter that separating should only be a "last resort".
"Tina and Gwyneth have both experienced divorce in the past few years. They told Beyonce that it should only be an absolute last resort," the source added to the publication.
The power couple have been rocked by rumours in the past, with speculation that they separated for a year in 2005.
A source also revealed that the couple are seriously discussing having another baby together. Beyonce gave birth to daughter Blue Ivy in 2012.
"After having Blue Ivy, the relationship came second, but now they do regular date nights and Jay Z tells Beyonce how much he loves her and how sexy he finds her every day," the source stated.
"They want to have more kids, and it wouldn't be a surprise if it happened sooner rather than later."
Beyonce and Jay Z were married in a super secret ceremony in 2008.
Source: www.msn.com
Added automatically
788 views