News
Kesha's mum: 'She was Dr. Luke's prisoner'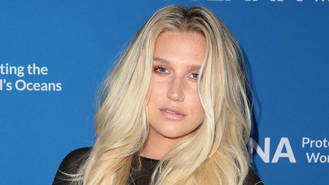 Kesha's mother has detailed producer Dr. Luke's alleged cycle of abuse towards the singer in an explosive new magazine interview.
The Tik Tok star has accused the hitmaker of sexually, verbally and emotionally abusing her over a series of years - claims Luke denies - and now her mum Pebe Sebert has opened up about her daughter's hell in a new Billboard expose.
"She was a prisoner," she tells Billboard. "It was like someone who beats you every day and hangs you from a chain and then comes in and gives you a piece of bread.
"Luke would say, 'You look nice today', and send her (Kesha) into hysterics of happiness because she was programmed to expect nothing but abuse.
"I wanted Kesha to come forward a long time ago and end this relationship with Dr. Luke immediately after the (alleged) rape, but if she wanted to have a shot at the music business, she had no choice."
Pebe, who also claims Luke's behaviour "almost destroyed us", was by her daughter's side in court last month (Feb16), as Kesha attempted to free herself from a Sony contract, which she claimed tied her to Luke, real name Lukasz Gottwald.
The producer denies raping Kesha and has accused the singer of lying under oath as she pursues a lawsuit against him.
In a series of tweets last month, he wrote: "I didn't rape Kesha and I have never had sex with her. Kesha and I were friends for many years and she was like my little sister."
Dr. Luke filed a countersuit against Kesha and her mum for defamation and extortion, alleging the mother-daughter duo threatened to go public with sexual assault claims unless he released her from the management contract the star, who is now 28 years old, signed with him when she was 18.
"Kesha and I made a lot of songs together and it was often good but there were creative differences at times."
Dr. Luke has also insisted that claims Kesha has made about recording restrictions, under the terms of her Sony contract, are false, insisting she's still free to work with whoever she pleases, but in the Billboard piece, Pebe states, "Kesha's allowed to work with another producer, but Luke gets to approve them. He gets to approve of anyone she works with. He has final say over everything."
Source: www.msn.com
Added automatically
684 views