News
Garbage announce first LP in four years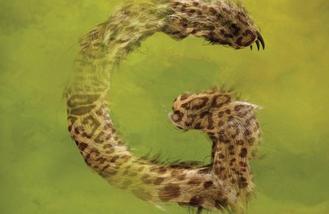 Garbage are releasing their first album in four years.
The rock group - consisting of Shirley Manson, Steve Marker, Duke Erikson and Butch Vig - are returning with 'Strange Little Birds', an 11-track LP which they have self-produced.
The record will be released on June 10 via the band's STUNVOLUME label and it comes amidst their tour of Europe and the UK - which kicks off on May 24.
The 'Why Do You Love Me' hitmakers announced the album release and artwork on Twitter yesterday (10.03.16), tweeting: "We're very excited to officially announce our new album 'Strange Little Birds' will be released on June 10th, 2016."
Frontwoman Shirley described the album's overlying principle as "keeping it fresh, and relying on instinct both "lyrically and musically."
She also compared it to their 1995 self-titled debut, which the group reissued and took on tour for its 20th anniversary last year.
She said: "To me, this record, funnily enough, has the most to do with the first record than any of the previous records. It's getting back to that beginner's headspace."
Working initially in Butch's basement and then at Red Razor Sounds in Los Angeles, Garbage drew on a variety of sources, from their recent fan letters back to the albums they loved growing up.
The 'Strange Little Birds' is "less fussed over" than anything they've done before
Butch added: "We fell in love with immediacy."
'Strange Little Birds' is the follow-up to 2012's 'Not Your Kind of People', and here's the new album's full tracklisting and their European tour dates:
'Strange Little Birds' tracklist:
01 Sometimes
02 Empty
03 Blackout
04 If I Lost You
05 Night Drive Loneliness
06 Even Though Our Love Is Doomed
07 Magnetized
08 We Never Tell
09 So We Can Stay Alive
10 Teaching Little Fingers To Play
11 Amends
Source: www.msn.com
Added automatically
659 views