News
Gwen Stefani shelved entire album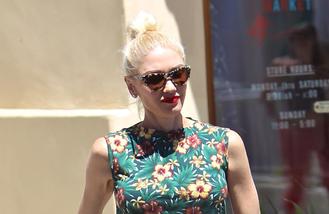 Gwen Stefani shelved an entire album to make 'This Is What Truth Feels Like'.
The 46-year-old singer had been working with other songwriters on her third solo LP but couldn't relate to any of the songs after splitting from husband Gavin Rossdale last October after 13 years of marriage.
She said: "Every song that people would write for me felt like me 12 years ago, me 10 years ago. And lyrically they could never touch my heart, ever."
Despite recording a full album, Gwen decided against releasing it once sessions for her forthcoming LP began to take off.
However, her record company were unconvinced by the material she was working on for the record.
Recalling a phone call which felt like "five people punching me in the stomach," she told the New York Times newspaper she was told: "We support you, you should put out an artistic record, and don't go for radio. It's over for you, basically."
But the 'Sweet Escape' hitmaker quickly caused a turnaround among executives.
John Janick, the chairman and chief executive of Interscope Geffen A&M, recalled "I said, 'I'm not sure you have the song that's going to really connect with people.'
"And two days later, she sent us 'Used to Love You.' "
Delighted Gwen was then told: "You have a hit".
The 'Used to Love You' singer admitted she is surprised she is still making music after so long.
She said: "I don't even understand how I could possibly have had this long a career, or a career at all.
"And that anyone cares, and that I'm relevant or anything, it just blows my mind."
Source: www.msn.com
Added by AutoAdmin
401 views