News
Ivor Novello nominations announced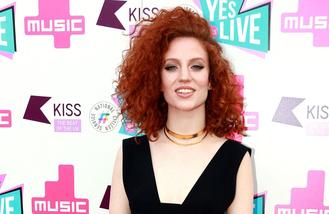 Jess Glynne, James Bay and Years and Years will do battle at the upcoming Ivor Novello Awards.
The popular acts are all set to contest for Most Performed Work for their respective songs 'Hold My Hand', 'Hold Back the River' and King' at the prestigious ceremony next month and Jess' co-writer Jack Patterson is elated to be in the running.
The Clean Bandit star told BANG Showbiz: "It's so cool to be nominated, but very surreal.
"A few years ago I had no idea I'd end up even making music as a job let alone be getting these awards. I studied as an architect and was working as an architect for a number years, then I found myself on this world and now my main thing in life is writing pop music.
"We set up the band in university and kept it bubbling it over as a side project. I left and went off to Russia and was working there. Then Radio 1 picked up on one of our songs and then it just went from there.
"These awards are very prestigious and from what I've heard from the musicians I know they would rather win one of these awards than anything else. This has got the most prestige by virtue of what it is.
And Jack admitted it is "different" to be recognised for his work with someone else, instead of with his group.
He added: "It is different, but I'm not sure how. My contribution is writing music and to be recognised is great. Me and Jess do have a magic chemistry. Her voice is just amazing, it has a very special tone."
Elsewhere, Ed Sheeran's 'Bloodstream' faces competition from ' Wasn't Expecting That' Jamie Lawson - the first act he signed to his Gingerbread Man Records - and 'Bros' by Wolf Alice in the Best Song Musically and Lyrically category.
Skepta's 'Shutdown', Roots Manua's 'Cargo' and 'All My Friends' by Snakehips ft Tinashe & Chance The Rapper will vie for Best Contemporary Song, while former Supergrass frontman Gaz Coombes' 'Matador' is up for Best Album alongside Jamie XX's 'In Colour' and 'Darling Arithmetic' by Villagers.
Other nominations announced by Paul Gambaccini at the Arts Club in London this morning (18.04.16) included 'Ex Machina', 'Pan' and 'The Duke of Burgundy' for Best Film Score, and 'From Darkness', 'London Spy' and 'And Then There Were None' for Best Television Soundtrack.
The 2016 Ivor Novello awards take place on May 19 at the Grosvenor House Hotel in London.
2016 Ivor Novello Award nominations:
Best Song Musically and Lyrically:
'Bloodstream' - Ed Sheeran
'Bros' - Wolf Alice
'Wasn't Expecting That' - Jamie Lawson
Best Contemporary Song:
'All My Friends' - Snakehips ft Tinashe & Chance The Rapper
'Cargo' - Roots Manuva
'Shutdown' - Skepta
Most Performed Work:
'Hold Back The River' - James Bay
'Hold My Hand' - Jess Glynne
'King' - Years & Years
Best Album:
'Darling Arithmetic' - Villagers
'In Colour' - Jamie xx
'Matador' - Gaz Coombes
Best Film Score
'Ex Machina'
'Pan'
'The Duke of Burgundy'
Best Television Soundtrack:
'And Then There Were None'
'From Darkness'
'London Spy'
Source: www.msn.com
Added automatically
691 views