News
Richard Ashcroft wants to do a musical with Oasis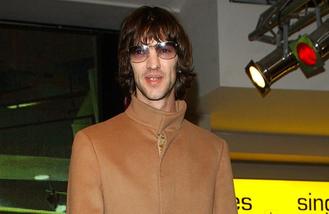 Richard Ashcroft wants to team up with Oasis to make a musical.
The 44-year-old rocker has been toying with the idea of writing a production, which would feature a mix of songs from the 'Some Might Say' hitmakers and his own band The Verve and chronicle the bands' respective careers.
The 'Drugs Don't Work' hitmaker - who inspired Oasis' song 'Cast No Shadow' - was told guitarist Noel Gallagher was keen to work with him and that's how the idea came about.
In an interview with website Noisey, Richard said: "It's a real nice compliment for me for Noel [to say that].
"I would love to do a musical with them both. I'd like to do a musical of [Verve] songs combined [with Oasis songs] in a story of both our youths and the combination at the end and the fact that we have crossed paths, been mates [and] looked after each other."
The 'Bitter Sweet Sympathy' star has been weighing up the positives and negatives of working with both Noel and his brother Liam - who have been bitter rivals since Oasis split in 2009 - but said a collaboration of any kind would be "great" and bring in lots of money.
Asked what it would be like if they teamed up, Richard said: "The pros are that Noel is an amazing songwriter. So if I get 50 per cent on the publishing [royalties] then it's obviously cha-ching for both of us.
"I'm an amazing lyricist and I've got incredible melodies so the combo is great.
"There's also a lot of pros working with Liam, but there's a lot of negatives working with either of them and not working with the other one. It's like being a brother in the middle."
Source: www.msn.com
Added automatically
710 views