News
Justin Bieber loves 'weird' hairstyle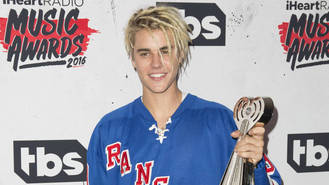 Justin Bieber is unfazed by the criticism he's received for his dreadlocked hairstyle.
The Sorry singer revealed his new do in a serious of posts on Instagram ahead of his performance at the iHeartRadio Music Awards in Inglewood, California earlier this month (Apr16), but fans were quick to voice their disapproval online.
Justin also sparked controversy as some Twitter users accused him of "cultural appropriation", but he defended his unexpected new look backstage at the prizegiving, as he chatted to rapper pal Big Sean.
In video footage of their conversation, which was later shared on social media, he could be heard saying, "'You wanna be black and all that stuff,' people say, I'm like, 'It's just my hair'."
Now Justin has addressed the continued criticism in a new Instagram post, in which he remained defiant about keeping his "weird" hairstyle.
In the clip, the 22-year-old is shown lying in bed as he recalls meeting a girl who made it clear she was not a fan of his matted locks.
Impersonating her voice, he said, "Dude, are you gonna do anything with your hair, or are you just going to leave it like that?"
"Yeah, some girl came up to me and she was like, 'I love you, Justin, but, like, that's, like, my least favorite hairstyle of yours,'" Justin continued.
The singer then declared his dreads are here to stay for a while longer.
"Being weird is fun," he captioned the video. "If you are not weird, I don't like you."
Source: www.msn.com
Added automatically
696 views