News
Riton is keen to work with Mark Ronson again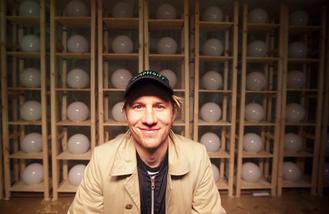 Riton would be up for working with Mark Ronson again.
The 37-year-old DJ-and-producer - who co-produced Ronson and Kevin Parker from Tame Impala's track 'Daffodils' - doesn't know what the superstar producer is working on at the moment, but if he got a call from him to help out he'd be more than happy to lend a hand.
Asked if he'd team up with the 'Valerie' hitmaker again, he exclusively told BANG Showbiz: "I don't know. There are no plans to. I am sure if he needs me for anything. I have no idea what he's doing at the moment. But maybe if he needs me."
The pair met when they worked on 'Daffodils' and in 2014 they went on a DJ tour together.
At the time Ronson was working on his album 'Uptown Special' and Riton - whose real name is Henry Smithson - got to hear an early demo of his super-hit 'Uptown Funk'.
Talking about their time together, Riton revealed: "I am a big fan of the guy he's a very nice person. We did a bunch of shows Djing together which was really good. He was making his album during that time. It was a nice break for him from the album. Then when he finished it, he had 'Uptown Funk', which he was playing to me as a demo. Then that one went really mental.
I keep dropping him texts, Super Bowl was pretty mad it doesn't get much better than that."
Riton has had success himself recently with his track 'Rinse & Repeat' featuring vocals from Kah-Lo reaching number two in the UK Dance Chart.
Asked if he knew it was a special song, he said: "I didn't know it was going to be that big. I knew it was good, but not that good."
Desperados turned a house into a giant synthesiser, and with the help of music producer Riton and London's music community, reworked his latest track 'Rinse & Repeat' into a wild experimentation. #InnerTequila #Desperado.
Go to Youtube.com/watch?v=cqtug3RS17s to watch the film.
Source: www.msn.com
Added automatically
685 views