News
Kesha's mum drops lawsuit against Dr. Luke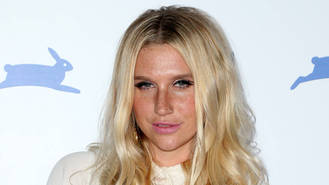 Kesha's mum has dropped her lawsuit against producer Dr. Luke.
Pebe Sebert accused the hitmaker of causing her distress and lying about her involvement in the Tik Tok singer's career at the height of Kesha's ongoing contractual and sexual assault case against her mentor and producer.
Dr. Luke has always maintained he never abused Kesha, countersuing her and her mother and claiming they were trying to extort him, so the singer could wriggle out of her contract.
Luke is also suing Pebe in Tennessee on claims of defamation and tortious interference, alleging Kesha schemed with her mother to elevate a contract disagreement into a "smear" campaign against him.
In response, Pebe filed counterclaims of intentional and negligent infliction of emotional distress. She also claimed misrepresentations and fraudulent inducement by asserting Dr. Luke had promised that she would be involved in her daughter's career as a songwriter, according to Billboard.com.
On Tuesday (26Apr16), Pebe voluntarily dismissed her suit.
The producer's attorney Christine Lepera has responded to the news by stating: "Pebe Sebert's voluntary withdrawal of all her claims against Dr. Luke is her acknowledgement that her claims are meritless. Dr. Luke's defamation and other claims continue against Pebe and Kesha Sebert."
The plaintiff's attorneys plan to depose Kesha and Pebe in June (16).
Kesha lost her contract battle with Luke and Sony in February (16).
Meanwhile, the singer is staging a chart comeback much sooner than fans expected - her True Colors collaboration with DJ Zedd will be released on Friday (29Apr16), less than two weeks after the pair hit the stage at Coachella together to perform the track for the first time.
Source: www.msn.com
Added automatically
597 views