News
Matt Healy: I like the divisiveness of my band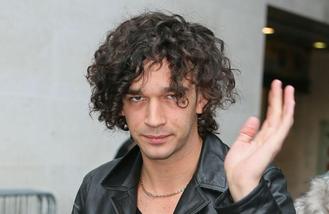 Matt Healy likes the "divisiveness" of his band The 1975.
The 'Chocolate' hitmaker admits that his band can divide opinion, however, just the thought of causing "ambivalence" amongst his fans is a "scary" thought for the singer.
Talking about the perception of his band's latest LP 'I Like It When You Sleep, for You Are So Beautiful yet So Unaware of It', he said: "I suppose this record is very much an odyssey into my brain. But what I don't want to do is patronise our fans - or let's just say people. I don't ask for permission, and I give people the benefit of the doubt. Because people are smart. Stupid people are stupid people, but there's enough smart people in the world. I like the divisiveness of my band, to be honest with you. The idea of provoking ambivalence in somebody really scares me."
Elsewhere, the 27-year-old vocalist said he's not content with The 1975 being classed as a guitar band.
He told MTV: "People call us a guitar band. You might as well call us a microphone band."
Meanwhile, another important aspect of being the group for Matt is making music that people who are into their music love, unlike the generation of "bedroom artists" who produced music on laptops.
Talking about how the band - also comprised of Adam Hann, Ross MacDonald and George Daniel - formed, he said: "By the time we even called ourselves The 1975 we'd been a band for eight years, left that, and started making left-field, European house music. And our involvement in that is where The 1975 was founded. Oh f*** if we take it back to being a band - four people, clean lines, silhouettes - and we sound like no other band, that will work right? Certain people couldn't see past it, but it was the right thing to do. Because everybody was a bedroom artist at the time, and everybody had a laptop - no, we were going to be a f***ing band that appeals to people who actually like music."
Source: www.msn.com
Added by AutoAdmin
535 views