News
Original Sugababes to release new LP in 2017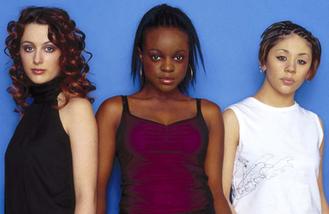 The original Sugababes will release a new album in 2017.
The pop trio - comprised of Siobhan Donaghy, Mutya Buena and Keisha Buchanan - reunited in 2011 under the name MKS and released a song called 'Flatline' in 2013, but have been quiet ever since.
Now, singer Siobhan, 32, has confirmed the definitive line-up are back in the studio preparing for their next record.
She shared : "Sugababes have got a record coming out next year. I can't tell you the exact date. I know, but I can't tell you. It's next year."
And on their two-year absence, she told Wandsworth Radio: "We've been back and then there was a bit of a break. But we're working on it again, so it's exciting."
The first ever album by the girls was 2000's 'One Touch', which included the hits 'Run For Cover' and 'Overload'.
However, shortly after the album was released Siobhan quit the group with Heidi Range taking her place.
In 2005, Mutya left stating she could no longer commit to the band after giving birth to daughter Tahlia Barrymore in March of that year.
Mutya was replaced by Amelle Berrabah, which meant Keisha would be the only original Sugababe in the group.
However, she left in 2009 to be replaced by Jade Ewen.
In 2010, Mutya reportedly tried to reclaim the band name Sugababes and in 2014 Amelle said she had no problem with her doing that as long as she didn't regroup with her Sugababes bandmates.
She said: "If we don't used it and regroup, I'd quite happily give it to someone else and let them take the reins."
It's not known if Mutya was successful in getting ownership of the name, but news of their next album suggests she has.
Source: www.msn.com
Added automatically
729 views