News
David Bowie's The Gouster full album is released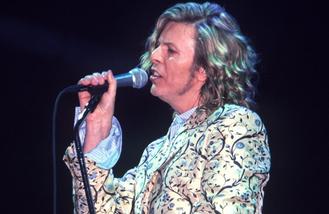 David Bowie's 'The Gouster' full album has been released.
The late music legend's unreleased LP has been unveiled and is set to feature as part of a new box set, which include popular hits he made during a two year span in his music career from 1974 to 1976, according to his estate, which has since been reported on the Rolling Stone website.
Although a few singles from the seven-track collection have been released, this will be the first time fans of the 'Starman' hitmaker - who died of cancer in January - will be able to listen and purchase the album in its entirety.
However a spokesperson believes singles from 'The Gouster' have "morphed" into his 1975 album 'The Young Americans', which was when the musician adopted a new persona as the Thin White Duke.
Speaking about the release, Bowie's producer Tony Visconti said: "[It is] 40 minutes of glorious funk".
The tracks feature on the LP include a re-recording of 'John, I'm Only Dancing', 'Somebody Up There Likes Me' and 'Right'.
In the notes of the track Visconti uncovers the meaning behind the title, which referred to the fashion trends in America during the sixties.
He said: "[Gouster was] a word unfamiliar to me, but David knew it as a type of dress code worn by African American teens in the '60s in Chicago.
"In the context of the album, its meaning was attitude, an attitude of pride and hipness.
"Of all the songs we cut, we were enamoured of the ones we chose for the album that portrayed this attitude."
And Visconti has revealed the pair had always intended to write a "killer" album.
He explained: "We weren't 'young, gifted and black', but we sure as hell wanted to make a killer soul album, which was quite insane, but pioneers like the Righteous Brothers were there before us."
Source: www.msn.com
Added by AutoAdmin
321 views