News
Philip George wants to make classical music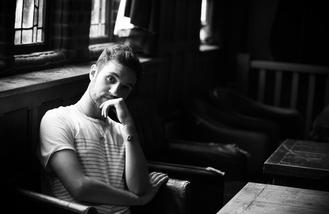 Philip George wants to produce more classical music.
The 23-year-old DJ has played the piano since the tender age of seven and has revealed he is intending to call on his classical knowledge to incorporate in his music in the future.
The 'Wish You Were Mine' hitmaker told BANG Showbiz about his desire to change his house-music style in search for a deeper, more underground style.
He said: "I actually really like classical music in the way that it's used in specific types of house music.
"There's actually a lot of house music out there that's quite classical which is really nice and I really like that because it's kind of different. It's proper musical knowledge and it interests me so much and I would love to get into that area of just colourful music.
"I'm quite known for my melodic kind of stuff because I know my musicality and stuff like that and I'm good with chord progressions.
"I've been playing piano since I was about seven years old so I'm going to try use that more in my music because there's a lot of tech house for instance, there's a lot of producers who know how to produce music but they don't know keys or they don't know proper musical ways in the studio so I'm going to try and use that to my advantage and start using a bit more keys, strings. I want to use more orchestral stuff as well."
Despite changing his style from his former "commercial" approach the star is planning to explore something new with his new album.
The Nottingham native explained: "I'm working on loads of new music. A completely different style than what I've been doing before. Obviously it was more commercial, so now I'm going down a different route.
"I was actually working on an album but as I said my style has changed. I'm still going to do it but like taking songs off the album and putting new ones in.
"It's still house music but it's a bit more of a specific style, bit more of a deeper and melodic kind of style. It's quite good, I'm enjoying it but the thing is it's like finding myself, I actually feel like I've found myself because when you make commercial music I don't feel like there's any direction because you're just chasing the next chart hit I'm trying to just change it."
Source: www.msn.com
Added by AutoAdmin
361 views