News
David Bowie's seal of approval for Life On The Road soundtrack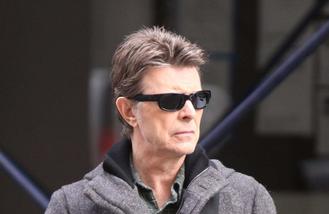 David Bowie gave his seal of approval to the 'David Brent: Life On The Road' soundtrack.
The late musician was a close pal of 'The Office' creator Ricky Gervais, who sent him demos as he was working on the soundtrack, and David was hugely impressed.
Ricky told The Sun: "I sent Bowie the demo version of 'Slough' and he loved it.
"He said: 'I'd like to hear a whole album of David Brent singing about provincial towns of Britain'."
David, who passed away in January at the age of 69 after a secret cancer battle, previously worked with Ricky on the spoof song 'Little Fat Man' for the sitcom extras and Ricky adored working with the "genius".]
He said: "I wrote the lyrics and sent them to him to do the music. I phoned him up and said, 'Can you make it a bit retro, like 'Life On Mars'?" "And he said, 'Oh yeah, sure. I'll just knock off a quick f***ing 'Life On Mars' for you, shall I?' "He was so funny and down to earth and a genius. And what he came up with was perfect.
"Probably the highlight of my career, working with him."
Ricky also asked Coldplay's Chris Martin to work on a song called 'Electricity' for the soundtrack and the star was happy to oblige.
He said: "I played Chris the song and he started laughing.
"When I explained that the music was supposed to sound like Coldplay's greatest hits only better, he said 'I get it, I get it, you want me to help you take the p**s out of me.' And he did it."
Source: www.msn.com
Added automatically
608 views