News
Ricky Gervais is a big Tom Odell fan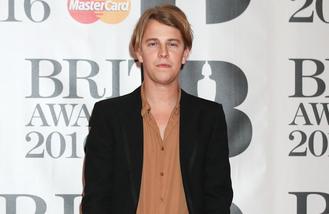 Tom Odell has revealed Ricky Gervais is one of his biggest fans.
The 'Magnetised' singer has become friendly with the comedian after meeting him at one of his concerts and feels privileged that he likes his music so much.
Tom was given the biggest thrill by his pal when Ricky invited him to come on set and watch him shoot his new movie 'David Brent: Life on the Road' - a spin-off film based around the musical aspirations of his hapless character from 'The Office'.
Tom was fascinated to see how much of a perfectionist Ricky was when it came to his comedy.
In an interview on Absolute Radio, he said: "I went to the filming actually, because Ricky has been to quite a few of my shows and I went and saw Ricky. I was amazed, particularly because it's comedy, I was amazed by how Ricky was just repeating these scenes and they were just adjusting the delivery of a line by just a millisecond."
Tom has been enjoying a great 2016 so far releasing his second album 'Wrong Crowd' to acclaim and then seeing it reach number two in the UK album chart.
The 25-year-old songwriter was beaten to the number one spot by the returning 'Never Gonna Give You Up' hitmaker Rick Astley who topped the chart with his LP '50' - his first new release since 2005.
Tom insists he wasn't disappointed to miss out on getting a number one album as he was just delighted that people liked his new songs.
He explained: "If I'm being really honest about it, and I do mean this, the way it was being reported was as if it was presumed that I would have the number one album and he was the underdog. For me it was kind of strange because I did not expect even to be in the top three. So it was a real joy to be number two, it really meant a lot. I was genuinely overjoyed and that's it."
Music lovers can go to Absoluteradio.co.uk to listen to the full interview with Tom and highlights from his special concert at Manchester Town Hall for the UK station from August 18.
Source: www.msn.com
Added automatically
670 views