News
Biffy Clyro invite fans to star in virtual reality music video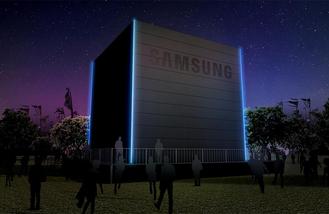 Biffy Clyro are inviting fans to star in their new virtual reality music video.
The 'Black Chandelier' hitmakers have promised fans a once in a lifetime experience by recruiting them to star in the "UK's first immersive music video" through virtual reality, made possible by technology giant Samsung.
Simon Neil, lead singer of Biffy Clyro, said: "We've worked with Ross before and knew he was the right person to capture us live and we've always wanted to get involved in VR so we're really pleased to Samsung have given us this opportunity. It's great to create such an amazing experience for our fans - the result is awesome."
Whilst Ross Cairns, creative director at Samsung, added: "This project was born out of a desire to bring the best parts of live music to an audience so people can feel closer to the band than ever before. Biffy were the perfect partners for this. From inception we focussed on marrying music and technology to appear effortlessly synchronised.
"We're delighted to bring the wonders of virtual reality to a generation of music fans in this way and demonstrate how we are empowering people to use technology in a way that allow them to experience the extraordinary. As a brand, we will continue to push the boundaries of what's possible, merging virtual reality with the real world."
Fans attending one of three UK festivals - Boardmasters, Glasgow Summer Sessions and Bestival - will be able to step into the Samsung Hypercube where a Samsung Gear VR headset will bring them close to Simon Neil and his bandmates James Johnston and Ben Johnston as they experience a performance of their hit track 'Flammable', complete with pyrotechnics.
Bob Workman, SVP Brand Partnerships for Warner Music UK, said: "We're really excited to bring together Samsung, who are leaders in technology and innovation, with Biffy Clyro who are one of the most exciting and dynamic bands from the UK. Together they've created a stunning, immersive and memorable experience that's sure to delight fans."
Source: www.msn.com
Added automatically
628 views