News
Grimes: Success is 90 per cent luck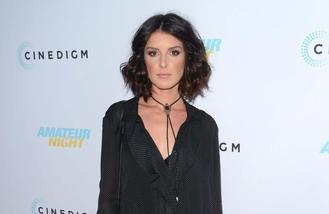 Grimes says being a "successful" artist is "90 per cent luck".
The 28-year-old singer feels most pop stars become famous by "chance" and admits there is much more involved in being a celebrity than just being a grafter and a great musician.
She said: "For anyone who is successful in art, it's 90 per cent luck and chance.
"If you're talented and you're not getting anywhere, you shouldn't feel bad. It's not just hard work and talent."
However, the 'Genesis' hitmaker - whose real name is Claire Elise Boucher - wouldn't mind if she wasn't famous and signed to a record label, because she would still be able to make music.
She told ASOS magazine: "I'd still be able to make records because I own all the equipment and I have all the skills."
The Canadian songstress recently admitted she plans on training to become a UFC Fighter once she finishes her current tour, which wraps up on October 1 at Citi Field in New York.
She recently revealed: "I'm just finishing up on tour and then I'm gonna start training for the UFC. I would like to spend the next two years training for the UFC. Upon failing that then I will return to music. I'm really serious. I haven't had a beak since before Visions I've been touring and you know I just really wanna go at something else. I have a lot of energy, I love working out. I'm obsessed with the UFC. I just really want to become an elite fighter. I'm actually dead serious about this. I mean I'm not gonna make it into the UFC, obviously.
Claire accepts that she may not achieve her dream, but nothing will be lost because she will be "super ripped" and "in shape" for when the time she hits the road again.
Source: www.msn.com
Added automatically
698 views