News
David Gray partners with Spotify for Greatest Hits LP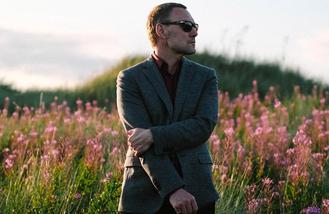 David Gray is releasing a Greatest Hits album titled 'The Best Of'.
The 48-year-old singer/songwriter has teamed up with streaming service Spotify to offer a unique listening experience by providing a playlist - 'Best of David Gray Weekly' - which changes to reflect the most-streamed songs from David's entire back catalogue.
Talking about the new piece of software, he said: "What we have on our hands with 'The Best Of David Gray Weekly' is an ever evolving Best Of that is different every week, every month, every year, every decade. The more you stream a track, any David Gray song, the higher in the playlist it appears."
The 'Babylon' hitmaker has also announced the addition of two brand new tracks, 'Smoke Without Fire' and 'Enter Lightly', which will be included on the album.
Speaking about the selection of these new tracks to appear alongside his hits, he said "Both tracks were recorded with Lamb's Andy Barlow earlier this year, and pick up where we left off with the soundscapes of Mutineers.
"It felt like the right thing to do to accompany the main collection with a further collection of songs of my own choosing. A group of recordings that has been selected by me for no other reason than that they occupy a special place in my heart and have meant a lot to me down the years. These recordings stand like markers in the road, and I still refer back to them every now and then, whenever I'm in need of taking my creative bearings."
'The Best Of' will be released on October 14.
'The Best Of' tracklist:
Standard album / Disc 1 of Deluxe Edition
1. Babylon
2. You're The World To Me
3. Sail Away
4. The One I Love
5. Alibi
6. Smoke Without Fire
7. Flame Turns Blue
8. Be Mine
9. This Year's Love
10. Fugitive
11. Please Forgive Me
12. Only The Wine
13. Snow In Vegas (feat. LeAnn Rimes)
14. Back In The World
15. The Other Side
16. Enter Lightly
Disc 2 of Deluxe Edition
1. Falling Free
2. A Clean Pair Of Eyes
3. Kathleen
4. Fixative
5. Gulls
6. Forgetting
7. Falling Down The Mountainside
8. From Here You Can Almost See The Sea
9. Birds Of The High Arctic
10. Twilight
11. L's Song
12. Nemesis (Live At The Royal Festival Hall)
13. January Rain
14. Last Summer
15. Shine (25th Anniversary Version)
Source: www.msn.com
Added automatically
718 views