News
De La Soul feature on new Gorillaz album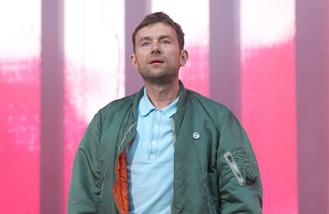 De La Soul appear on the new Gorillaz album.
Posdnuos of hip hop trio De La Soul - also comprised of Dave and Maseo - has revealed they've recorded a track for Damon Albarn and Jamie Hewlett's first record since 2011's 'The Fall'.
Pos revealed: "Collaborations come when we feel we've got something that would be a great match for an artist. With Damon, it was easy because we love working with him. We're about to be on the new Gorillaz album."
The 47-year-old rapper also revealed that Snoop Dogg has also recorded with them and the virtual band.
He told The Guardian newspaper: "Snoop was also performing on the record when we were over there. He pulled us to one side and said 'Hey man, we never performed together. Can we get this going?'"
Pos has teased that the record is nearly finished as he's already heard some of the new tracks, which sound "amazing".
He added: "We actually sat down two weeks ago with Damon, and he played us some of the new album. It sounds amazing. He played us a song he wants us to get off to on the album, so we got in the studio and put that down."
Both Snoop and De La Soul have worked with Gorillaz before.
The trio were on their massive hit 'Feel Good Inc' and 'Superfast Jellyfish' from 2010's 'Plastic Beach'.
And the 'Drop It Like It's Hot' hitmaker made a guest appearance on 'Welcome To The World Of The Plastic Beach'.
Blur singer Damon recently admitted he's enjoyed working on new music for Gorillaz and said it's close to being finished.
He said: "Later in the year we'll be starting to get the whole Gorillaz thing together. I'm loving it and it's getting there. It should be ready fairly soon."
Over the years a number of guest singers have worked with Gorillaz including Shaun Ryder - whose track 'DARE' was the group's only UK number one - Mod Def and Gruff Rhys.
The virtual band was conceived by Damon and visual artist Jamie in 1998 and is comprised or animated characters 2D, Murdoc Niccals, Noodle and Russell Hobbs
Source: www.msn.com
Added automatically
595 views