News
Ice Cube won't shed tears for Jerry Heller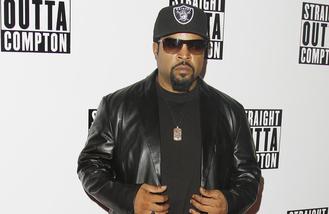 Ice Cube won't shed any tears over the death of N.W.A.'s former manager Jerry Heller.
The 47-year-old rapper famously fell out with the group's original manager, who died last week aged 75, and while the star insisted he isn't going to be celebrating his passing, he won't be losing sleep over it either.
Speaking on Detroit radio station 107.5, he said: "I didn't have no emotions. I'm just glad I'm with my brothers today. I'm glad I'm with DJ Yella, I'm glad I'm with MC Ren today, it's only right.
"I ain't gonna pop no champagne, but I ain't gonna shed no tears either. It is what it is. We come here to pass, and he's outta here. Like I said, I'm not losing no sleep over that one."
Ice Cube previously claimed he hadn't been paid properly for his work with the 'Gangsta Gangsta' hitmakers but never sued Jerry, who wasn't convicted for any wrongdoing.
The rapper - whose real name is O'Shea Jackson Sr. - left the hip hop group in 1989 due to royalty disputes.
Jerry co-founded Ruthless Records with NWA member Eazy-E, who died from complications of AIDS in March 1995 aged 30.
He filed a defamation lawsuit last year after left being annoyed with the way he was portrayed in N.W.A. biopic 'Straight Outta Compton', in which he was portrayed by Paul Giamatti.
In his memoir, Ruthless: A Memoir, Jerry denied financial impropriety accusations and insisted in the book that Ice Cube didn't understand finances.
He also claimed he was nothing but "pro Ice Cube", despite the rapper releasing diss track 'No Vaseline' aimed at Jerry and his former bandmates Eazy-E, Dr. Dre, MC Ren and DJ Yella.
Source: www.msn.com
Added automatically
594 views