News
Gavin Rossdale: 'Enough already with Gwen Stefani questions'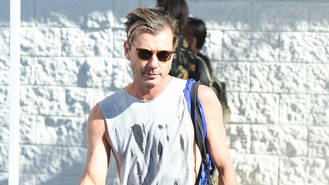 Gavin Rossdale is desperate to "move on" after his split from Gwen Stefani.
The former couple, who share sons Kingston, 10, eight-year-old Zuma and two-year-old Apollo, split last August (15) after a 13-year relationship amid allegations of Gavin's infidelity, with their divorce finalised in April (16).
Since then Gwen has found love with country singer Blake Shelton and Gavin was seen on a date with Tiger Woods' ex-wife Elin Noregren last month (Sep16).
And in a new interview with Britain's The Times newspaper, Gavin insists he is keen for people to stop talking about his former relationship, because he wants to keep it in the past.
"It's, like, enough already. I've got to move on. Everyone has got to move on," he said. "I have an incredible life with them, and that's what matters. You can't keep up with all the vitriol. Just don't get into all that."
Gavin and Gwen share similar careers as musicians and the Bush frontman is once again following in his ex-wife's footsteps when he takes a seat as a judge on the U.K. version of The Voice.
Gwen has been a judge on the U.S. talent show, but Gavin hasn't sought advice from his former partner about the upcoming job.
"You know, we just - it's really about focusing on the kids," he said when asked if he had gone to Gwen for any tips. "That's our thing."
Neither Gwen nor Gavin have publicly commented on the reason behind their split, but the singer recently admitted the breakdown of her relationship was an incredibly difficult time for her.
"Nobody except for my parents, the people involved, and whoever they told (know what happened between us)," she told America's Cosmopolitan magazine. "Nobody would believe it if I could really say what happened. I went through months and months of torture."
Source: www.msn.com
Added by AutoAdmin
388 views