News
Kings Of Leon's new album WALLS is number one in the UK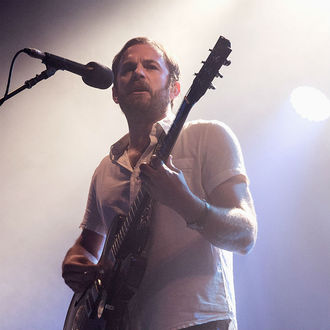 Kings of Leon have secured their 5th UK number one with their seventh album WALLS.
The band, whose best songs include 'On Call', 'Charmer', and 'Milk', made the new album with Markus Dravs (Arcade Fire, Coldplay), leaving long-term collaborator/producer Angelo Petraglia out of the fold for the first time. The result is something that harnesses the character and ruggedness of the first two albums and the huge anthemic choruses of their later albums.
Kings Of Leon are remarkable for managing to successfully establish themselves as one of the biggest bands in the world, whilst a lot of guitar bands who broke through in the industry in the early 00s have either split up or faded to the background slightly. Kings Of Leon are a dominant effervescent force showing no sign of fatigue seven albums in.
Being a band of brothers who seem to get on, play at such a high level consistently well on stage certainly helps. They performed at 229 in central London earlier this week giving a hugely entertaining set with highlights from all their albums. Their new single 'Around The World' sounded like progress from their global super hit 'Sex On Fire'. A more impressively put together songs, for sure.
A particularly great moment was seeing them play 'Trani' from their debut album Youth & Manhood. The strobe lights intensified and they went into quite a visceral passage of music, showing their strength to explore the limits of their instruments and not just play the songs straight as they are on the record. It shows how exciting their big arena shows are going to be going forward. 
Source: www.msn.com
Added automatically
722 views