News
Rock and Roll Hall of Fame announce 2017 nominees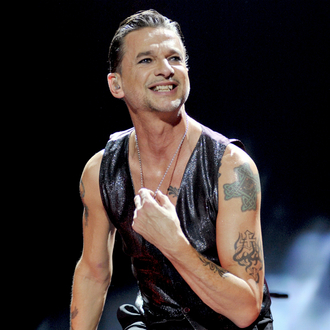 The Rock and Roll Hall of Fame have released the longlist of nominees, that could be inducted in 2017. 
Nominess include no less than Tupac, Journey and Electric Light Orchestra. You can see the full list below: 
Bad Brains
The Cars
Chaka Khan
Chic
Depeche Mode
Electric Light Orchestra
J. Geils Band
Jane's Addiction
Janet Jackson
Joan Baez
Joe Tex
Journey
Kraftwerk
MC5
Pearl Jam
Steppenwolf
Tupac Shakur
Yes
The Zombies
The Hall of Fame has been going since 1983 and has had its fair share of controversies over the years. 
The most recent controversy came in the form of last year's induction of NWA to the Hall of Fame. 
Gene Simmons of Kiss, found it strange that a rap act could be inducted to the Hall of Fame. 
To which Ice Cube responded: "I want to say to Mr. Gene Simmons that hip-hop is here forever. We're supposed to be here."
Cube later added: "The question is, 'Are we rock and roll? And I say you goddamn right we rock 'n' roll. Rock and roll is not an instrument. It's not even a style of music. It's a spirit that's been going on since the blues, jazz, bebop, soul, rock 'n' roll, R&B, heavy metal, punk rock, and yes, hip-hop."
The final five inductees will be announced in December. 
Source: www.msn.com
Added by AutoAdmin
338 views