News
New Kesha music to be released 'soon'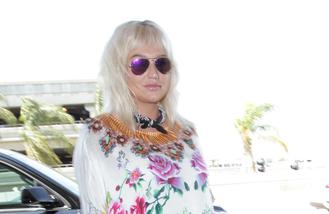 New music from Kesha will be released "soon".
The 29-year-old's career stalled when she was locked in a court battle with her label Sony and producer Dr. Luke, after claiming he sexually assaulted her, but Kesha has been working on new music and Sony says it should be released soon.
The company told Buzzfeed in a statement: "Creating a new album takes time, and everyone's goal is to deliver a high quality album consistent with Kesha's past releases. We hope to share exciting new music with Kesha's fans soon."
However, Kesha's attorney Daniel Petrocelli was less optimistic.
He said: "Kesha has been trying for six months to record and release new music. Only in the last month, after our last court hearing, has any progress been made, but it is hardly enough. Kesha still has received no commitments on promotion, songs, or even a release date.
"We hope things turn around fast. Meanwhile, Kesha intends to continue participating in the creative process in the hopes she can meaningfully return to work."
Kesha originally filed legal documents seeking to have her contract with the producer dissolved after accusing him of sexually, physically, verbally and emotionally abusing her for almost a decade.
In response to her lawsuit, which was filed in October 2014, Luke filed a counter-suit against the 'Die Young' singer, accusing her of defamation.
Kesha is contractually bound to make three more albums with Dr. Luke and his Kemosabe Records label, which is owned by Sony.
Source: www.msn.com
Added by AutoAdmin
301 views