News
Chris Martin tips Foxes to be pop superstar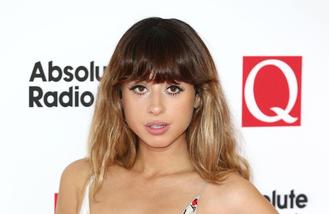 Chris Martin wants to turn Foxes into a pop superstar.
The Coldplay frontman predicts big things from the 'Body Talk' hitmaker and has been giving the brunette beauty - whose real name is Louisa Rose Allen - plenty of advice on stardom, after she supported them on their American tour, and they could be set to collaborate with each other in the future.
Foxes said: "Yeah, I get on really well with Chris, he's great and very talented.
"We did talk about doing something together, perhaps on a track for me. We would both really love to as we know we work well together.
"We've agreed it's something we'll do in the future.
"He always is so supportive and has given me plenty of tips and advice that's really useful."
The 27-year-old singer watched the 'Up&Up' hitmakers put on a show with different sounds each night and has been inspired to experiment with some new instruments.
On what she learnt from watching them perform, she said: "I've definitely taken stuff away from Coldplay, they are an amazing band with a huge fan base and really know to play with all sorts of sounds.
"It really inspired me and I can't wait to try new things.
"I'm looking forward to writing again and trying news sounds, playing new instruments."
Meanwhile, Foxes admitted she was "surprised" that the British rockers were party animals and even missed her ride home when they were in Detroit, Michigan after a wild night out.
She told the Daily Star newspaper: "There were quite a few after parties on tour, which I'm actually surprised about!
"I thought they'd be really strict especially as they toured for like a year, but no, they're actually daring.
"I got involved, why not? I actually missed the tour bus a few times. I ended up stuck in Detroit for a little bit too, but it was all worth it."
Source: www.msn.com
Added by AutoAdmin
324 views