News
Laura Mvula hopes for less drama in 2017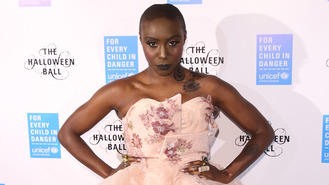 Soul singer Laura Mvula is hoping for "less drama" in 2017.
The Green Garden hitmaker may have had success this year (16) thanks to a collaboration with Nile Rodgers, performing with Tom Odell and releasing second album The Dreaming Room, but it seems all wasn't as it appeared.
"Well, that's the thing," she sighed to Q magazine when asked about 2016 being good to her. "From the outside I had some big moments, but in terms of things like record sales and audiences for tours, it's the exact opposite. It's been a weird year for me. I'm hoping next year will have less ups and downs. I'm hoping for less drama."
Laura's track Phenomenal Woman, taken from her latest record, was released during the spring and became a hit with fans straight away, evoking a powerful message with its lyrics such as, "She never listened to no hater, liar / Breaking boundaries and chasing fire". And when asked to name a phenomenal woman in her own life, Laura cites her grandmother, whose strength she's in awe of.
"Her life story involves having 10 children in the Caribbean, and coming over here with my grandfather to build a life with not very much," the 30-year-old singer explained. "When I consider what she was doing at my age, there's no way in hell I could have that fearlessness. She's just knitted me a blanket, actually."
It was only in November (16) that Laura admitted she has moments of self-doubt and spoke of her fear of being excluded from the world of mainstream music featuring names like Beyonce and Janelle Monae.
"Sometimes I feel like nobody knows and nobody cares," she told Rolling Stone Australia. However, she added she tries to remember all those who champion and encourage her work to help boost her confidence.
Source: www.msn.com
Added automatically
619 views