News
Dua Lipa and Martin Garrix to reunite on new track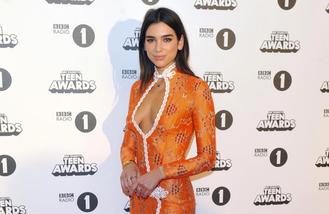 Dua Lipa and Martin Garrix are working on a new song together.
The 21-year-old pop beauty and the superstar DJ dropped banger 'Scared to Be Lonely' this year and got on so well they are preparing to get back into the studio together to work on a follow-up.
The 'In the Name of Love' hitmaker doesn't just collaborate with anyone either.
The Dutch EDM star told the Daily Star newspaper: "I really got to be like her and found out she's amazing and super dope, she has great energy...
"There's also been times where people are recommended to collaborate with, but I don't really connect with that person.
"But I did with her."
And it seems Dua agrees as she recently confessed she rejected a number of requests from fellow musicians to work together when she was first starting out.
She said: "I got asked to do quite a few features early on and turned down all of them because I wanted to get my own music out first so people had a clear idea of what I was bringing to the table as an artist."
The 'Hotter Than Hell' hitmaker admitted it can be "scary territory" because you can lose sight of your personal style.
She added: "[Collaborating] is scary territory -- sometimes the songs don't relate to who you as an artist or a person, and people do them for the sake of having a hit. I don't believe in that. So I held out until people knew me and knew my voice."
Source: www.msn.com
Added by AutoAdmin
242 views