News
Selena Gomez: I want to be open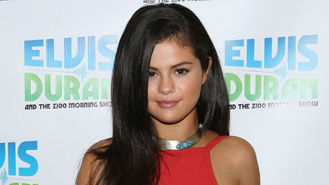 Pop star Selena Gomez was inspired by Taylor Swift to let more people into her life.
The Good for You singer has been friends with the 25-year-old for seven years and earlier this year (15) she starred in her Bad Blood video alongside a host of other famous females. Selena hasn't always had the right people around her in the past, but Taylor has encouraged her not to close herself off to new friendships.
"I am who I surround myself with, so I have to be very careful," she told USA Today. "(Taylor's) very much like, 'I don't know if I can trust this person, but I would love to invite them into my world.' She's been burned a few times, as have I, but you want to be open, you want to love people, and now, ultimately, I've created incredible girlfriends through that."
The 23-year-old hasn't always felt that way about the people around her, and the press intrusion into her life hasn't helped matters either. In the past year, rumours about a "secret" stint in rehab filled gossip sites while the media continued to follow her on-off relationship with Canadian pop star Justin Bieber.
"Literally, I feel like this industry has the ability to make you really hate people," she sighed. "Just the people I have come into contact with in the press and stuff like that, it's really disappointing to see what society and fame has become."
Her experiences inspired tracks on her new album, Revival, which is due for release later this month (Oct15). With her focus being on her music, Selena admitted she hasn't got time for a relationship.
"I'm kind of in my own world at the moment," she added. "I meet lovely guys and I've gone on dates, but it's not really (my focus). I've done that! I'm gonna wait a second."
Source: www.msn.com
Added by AutoAdmin
238 views