News
TLC to have slumber party with Katy Perry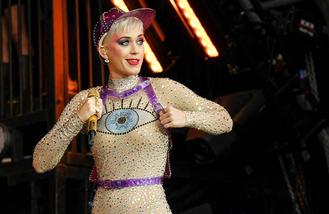 TLC are rewarding Katy Perry with a slumber party after she donated $6,500 to their Kickstarter campaign for their album.
The 'Unpretty' hitmakers were blown away when celebrities including the 'Chained to the Rhythm' hitmaker, Bette Midler, and New Kids On The Block all threw money their way for their final record and now they've decided to host a party for the pop beauty.
Singer Rozonda 'Chilli' Thomas - who is joined by Tionne 'T-Boz' Watkins as the remaining members of the 90s girl group after third member Lisa 'Left Eye' Lopes died in a car crash in 2002 - told news.com/au: "We're going to have a slumber party with Katy Perry.
"We just have to get our schedules together so we can make it happen. That's going to be a lot of fun."
Chilli, 46, previously teased the sleepover and said they would be rocking onesies and watching horror films.
She said: "All of us have to be wearing onesies, and we want to watch scary movies. Not paranormal-type stuff, but a good action film or a thriller."
The 'No Scrubs' hitmakers' first studio album in 15 years is definitely there last as Chilli admitted the record industry has become tough.
The brunette beauty recently said: "You are just out there working hard, not making anything, but they are making all the money. It was because of our contracts and when people aren't advising you the proper way. After our first album there was no renegotiation when your contract is jacked up.
"That's why we said, shall we do this just one more time? It is definitely not the end of TLC as far as touring but making an album is difficult. The business has changed a lot."
Source: www.msn.com
Added by AutoAdmin
229 views