News
Ella Eyre wants to pen hits for Justin Bieber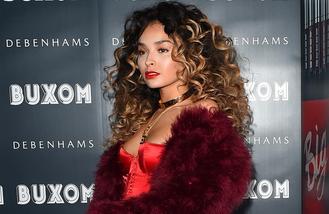 Ella Eyre wants to write for Nicki Minaj and Justin Bieber.
The 23-year-old singer is a big fan of both superstars and would love to pen tracks for them to interpret in their own styles.
Asked who she wants to collaborate with, she said: "Nicki Minaj is incredible an everything she's done recently has been great. I'd love to write for her and work with her.
"And I am a bit of a Belieber - I'd love to write for Justin."
Meanwhile, though Ella likes to use Facebook to keep in touch with her family around the world, she is concerned that young girls feel compelled to share far too much of their lives with strangers online.
She told HELLO! magazine: "I live in fear for all the young girls out there posting images that I would never have dreamt of putting up when I was that age - my mum wouldn't have let me.
"And we need to remember that anyone can look at those images and that's scary. I just watched 'Three Girls' (about the Rochdale child sex abuse scandal) and that happened five years ago.
"Also, not everyone needs to know what you had for lunch, right?
"That need and obsession to post every detail of your life is crazy. I get it if you have something to promote or want to let your fans know about something, but when you see young girls trying to copy that and desperate for likes, I want to say, 'Why do you care? Please don't do things just for likes.'
"But then again, it's a blessing to share things and I use Facebook to keep up with my family all over the world."
Source: www.msn.com
Added by AutoAdmin
250 views