News
Taylor Swift breaks down 'line by line' re-recording process for Fearless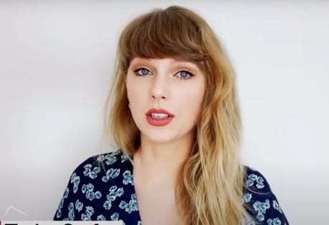 After the release of her first re-recorded album, Fearless (Taylor's Version), on Friday, Taylor Swift has opened up on the details of the recording process.
During an interview with People, the folklore singer explained she went through each track "line by line" in order to stay true to the original album.
Swift initially decided to re-record six of her first albums, after Scooter Braun acquired her masters in 2019.
"In terms of production, I really wanted to stay very loyal to the initial melodies that I had thought of for these songs," she told People via Skype. Swift mentioned her goal was to create "the same but better version" of her second album.
"We kept all the same parts that I initially dreamed up for these songs, but if there was any way that we could improve upon the sonic quality, we did," she said. "We just kind of took all the knowledge that we've acquired over decades of playing this music and applied that to it."
Featuring 26 songs, Swift's reimagined version of Fearless also included 6 new songs that had never been released. Two of which featured collaborations with Maren Morris and Keith Ubran, whom Swift opened for at his 2009 Escape Together tour. The re-recorded album also features past collaborations, including one with Colbie Caillat titled Breathe.
"It absolutely would not have been the same without her," Swift said in a recent iHeartRadio interview. "I'm really, really grateful that she decided to return to the project."
Source: msn.com
Added automatically
80 views